About the organization
Abloom is a Norwegian advocacy NGO raising awareness about and creating meaningful and empowering activities for:
people living with disability in general – especially children and youngsters, ethnic minorities living with disability in Oslo and Norway in general – especially children and youngsters, refugees and asylum seekers in Norway living with disability – especially children and youngsters, families and support network of all of the abovementioned.
We also communicate with and engage governmental and non-governmental organizations, private business and other areas of society to join the fight for a better life for all people living with disability.
We now run a year-round organization and a pop up festival for children called Mini Abloom. We help refugees and asylum seekers, we run a daily free consultancy service for those who need it. We participate in all kinds of platforms, political environments, lobby meetings, and the list is long. However, we are just getting started!
This is what we belive in
No one should experience outsidership because they are born differently.
Taboos must be broken – knowledge shall be strengthened. And vulnerable individuals must benefit.
Everyone, regardless of identity, is welcome to do something good for others through Abloom.
Target group
Minority language children, young people and adults with disabilities – and their relatives.
Families with children living below the poverty line – where one or more members have a disability.
What we do
We arrange the Abloom Film Festival, Mini Abloom, Abloom Summer Days and have a number of projects. An effective supplier of good meeting places for vulnerable minorities and professionals.
Abloom is at the forefront of the fight to break taboos, including through the project "Disability – not a divine punishment".
Abloom starts and participates in debates about disabled people and their needs.
Abloom encourages increased participation in society among minority language disabled people and their families.
Abloom recruits, organizes and trains volunteers with minority backgrounds – many of them refugees and vulnerable dual minorities.
Abloom sits on various councils and committees that ensure good interaction. We also collaborate with researchers in Norway, and are happy to contribute more in research and development.
Abloom advises and supervises the target group all year round.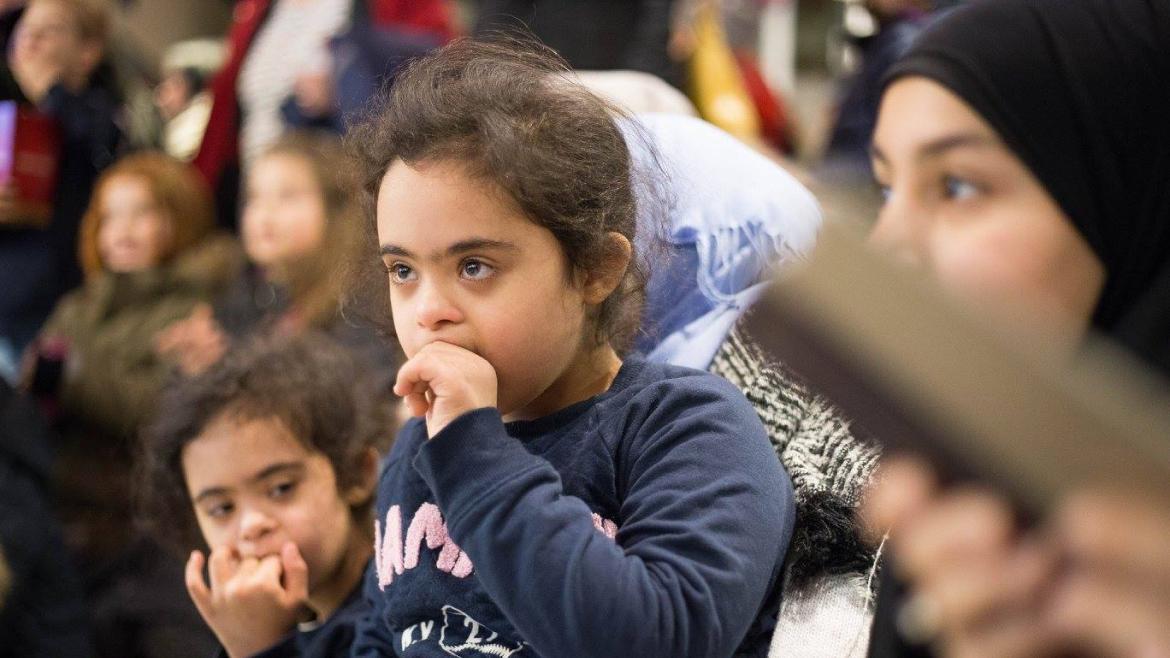 Abloom turns 11 this year! In week 47 during the Abloom Film Festival and Abloom Awareness Week there will be a big party and many good events. We can't wait to see you. Here you can sign up for our events.
Abloom Awareness Week (started in 2020) has been added in the same week as the Abloom Film Festival, and is fully focused on raising awareness of what it means to have a disability. This week we are really going to put children and young people with special needs on the agenda. We will spread knowledge and tips on what we can all do to create a more accessible and inclusive society. When it comes to children and young people with special needs, it's about our entire society. And everyone has something to contribute!
New initiative 2021! Children's jury at the Abloom Film Festival- Norm-breaking representation
We are likely to present the world's first and exclusive children's jury consisting of diversity. Namely, a children's jury consists of children with disabilities. They should be allowed to choose a movie and share an award. The goal is to combat prejudice against the children with disabilities and highlight them in important arenas: This is how we build a sense of mastery in the child.
Founder and CEO, Faridah Nabaggala, won the "Oslo's Artist Award in 2014 – for outstanding efforts in Oslo's cultural life" and the NHF Oslo Honorary Award for 2016. Nabaggala is an important player in the fight for the disability movement in Norway, and central to the work for the conditions and needs of minority language disabled people. Read more about Faridah here.
The word Abloom means "in full bloom", which is meant to reflect what the organization and festival stand for. We want children and young people with special needs to be valued, seen and heard, and we want them to be able to strike out in full bloom.